Corporate Security Guards
Corporate Security Guards Melbourne strives to provide a safe and secure environment for you, your business, and your customers.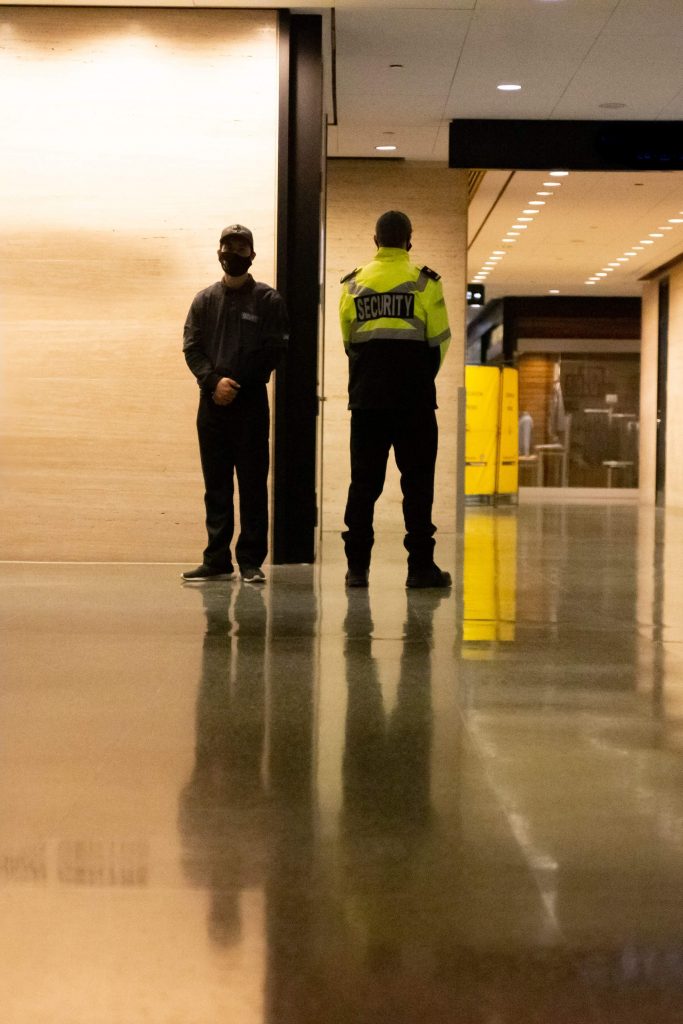 Hiring Corporate Security Guards is a wise decision. For your company, services, valuable assets, and employees
Corporate Security Guards are hired to protect employees and customers in corporate office buildings and financial institutions.
We can create corporate management plans that are specific to your company's requirements, including ongoing updates and strategy implementation. This means we can meet your corporate security requirements in the most effective and efficient way possible.
Our corporate security guard services are founded on years of industry knowledge and experience. We design, tweak and fine-tune each of these security services to ensure that they provide our clients with the most superior and proven benefit.
We also make certain that they are adaptable, and that our team can quickly adapt to the demands of the job or circumstance at hand. When providing corporate security services, we only use the best equipment, as we do with all of our security matters.
Corporate Security Hire Sydney
If you believe you have what it takes to join our team, please fill out the form. I encourage you to return frequently because we are always looking for talented and dedicated individuals to join our growing organization.