The main role of security guards in Melbourne is to ensure that the property of their employer is well protected. These professionals are usually positioned as the first line of defense for homes and businesses against intrusion, external threats, and other vulnerabilities to the property and the people in it. Security guards wear many hats, however, and there are several responsibilities they need to fulfill that security company managers should take note of. Although specific responsibilities differ depending on the employer, there are a few common duties that will help define the roles of security officers.
Security Guards Melbourne Prevent Security Issues
This is one of the most important responsibilities of a security officer. They play a defensive instead of offensive role when it comes to securing property and maintaining safety and order. Unlike police officers, their duties do not include offensive tactics like apprehending criminals and detaining assailants. Rather, they focus on taking preventive measures to deter crime, including burglaries and trespassing. This is the reason why it is crucial for private security owners to prioritize preventative measures and teach security prevention best practices to their staff. Also, security officers should be observant and visible to help prevent crime and intrusion from happening on the property.
Security Guards Melbourne Observe and Report
A security officer is expected to observe the place that they are protecting. They can do this by monitoring and setting equipment and building controls. It is also essential for these professionals to report incidents with complete and detailed reports. These reports can have surveillance activity, witness statements, observations, occurrences, signatures, and interviews that happened during the incident. In order to enhance these measures, software that gives accurate data on the whereabouts of security officers can be helpful for observation and reporting purposes.
Security Guards Melbourne Provide Incident Response
Quickly and properly responding to an incident is an important responsibility that security personnel should achieve. Whenever possible, it is crucial that a particular situation in progress is controlled to prevent matters from escalating if possible. This is why is it a must for security officers to be alert and know when to call for help should a particular incident or situation gets out of control.
Security Guards Melbourne Communicate
In order to maintain the safety of the public and keep the property and the people secure, it is important for security officers to effectively and efficiently communicate. This can come in several forms, including verbally voicing and enforcing the rules for guests once they enter the premises of a gated property; explaining procedures for checking hazardous materials before entering a lobby; or providing first aid in emergency cases. Communication also means alerting the appropriate government authorities and officials should a crime happen that necessitates directing traffic.
Security Guards Melbourne Cooperate and Collaborate
Working as a team is a huge responsibility that security personnel in a company should accomplish. This is important because you need to make sure that all security guards are practicing the same safety protocols, regardless of who is currently on duty. Cooperation among the members of the team can mean reliance on technology to make sure that everyone is in their designated places as they are securing the areas of the property.
From crime prevention to incident reporting, security officers have a wide range of duties and responsibilities. Technology plays a crucial role in enhancing the capabilities of these professionals as they carry out their daily tasks. This is why it is important to provide high-quality security guard services with the right faculties and tools so they can perform their job better.
Summary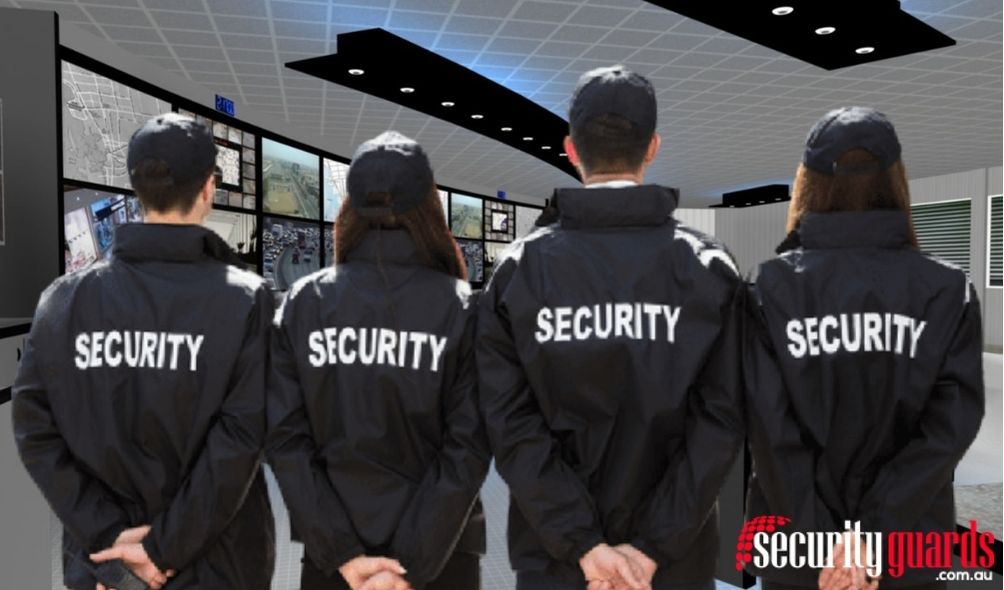 Article Name
What are the Duties & Responsibilities of Security Guards?
Description
The main role of security guards in Melbourne is to ensure that the property of their employer is well protected. These professionals are usually positioned as the first line of defense for homes and businesses against intrusion, external threats, and other vulnerabilities to the property and the people in it. Security
Author
Publisher Name
Publisher Logo